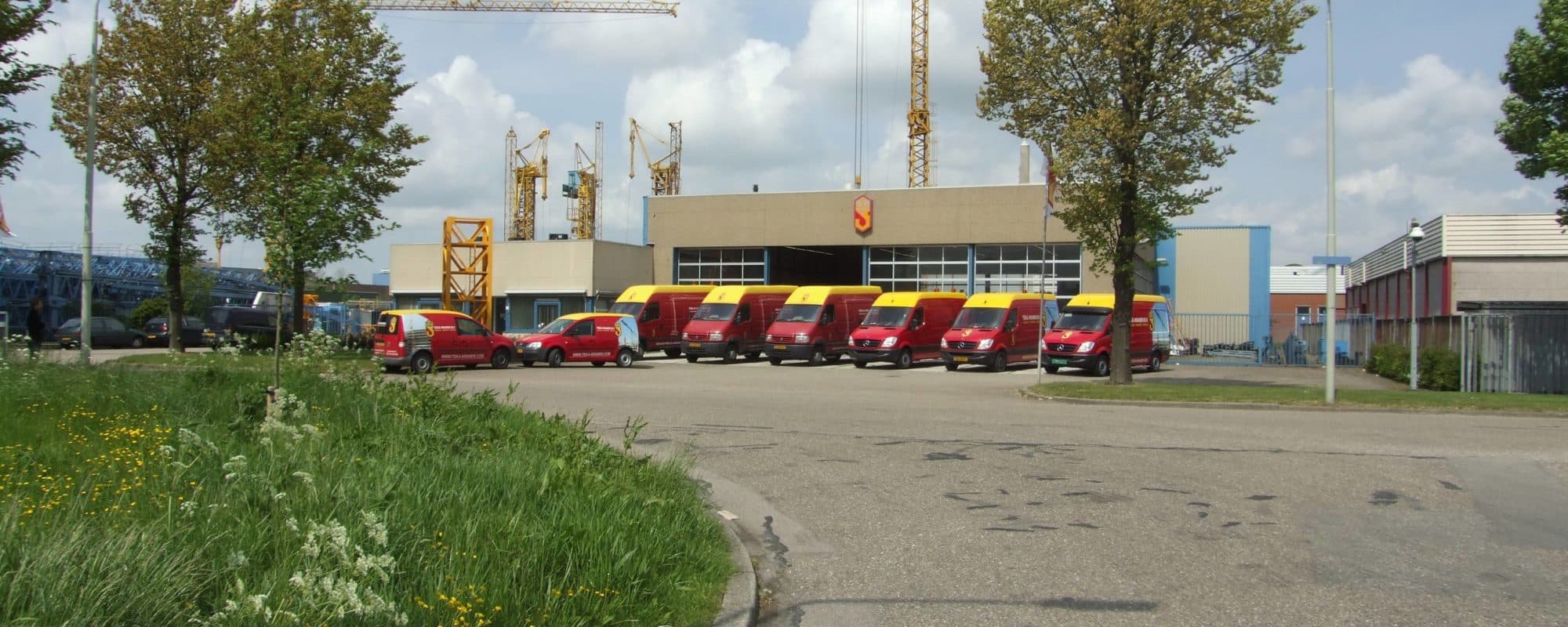 About Teka Cranes
Full-service crane rental and purchase
When you're looking to rent mobile cranes, stationary cranes or cranes on tracks, Teka Kranen is the place to be. Our extensive rental fleet consists of mobile tower cranes on tracks, tower cranes, top tower cranes and city cranes. Our specialists can tell you all about the possible uses of our cranes making sure that every challenge you face will be met with the perfect solution.
Our previous projects have been diverse and exciting. They have given us the expertise and experience needed to be of excellent service at any construction site. Our enthusiastic and competent team partly consists of crane operators who are TCVT certified and always put safety first.
Advantages Teka cranes
Our cranes are one step ahead of the competition, with telescopic cranes, draglines or the Spierings. With a Teka crane, production on your construction site will increase by 50%. Besides increasing productivity, working with these cranes is fast and safe. Especially if you decide to also rent one of our crane operators.
Our crane specialists are at your service
Our crane specialist are happy to help you with everything, ranging from the planning of your work to meet the deadline, to setting up, operating and disassembling the crane. Together we will find the crane that is best suited for you and your work site.
Operational:
More than 35 years of experiences with cranes.
Collection of modern and reliable cranes.
A 50% increase in production on your construction site with our optimized cranes and committed and experienced crane operators who will make the work go smoothly. They have a great overview of the construction site from the cabin to increase visibility.
A safer construction site with our crane operators looking out for you on the construction site.
Remote controllability of stationary and mobile cranes.
Working method:
Increase the productivity and lower the costs. Teka Cranes is your partner when it comes to vertical transport. We promise quality and great full service!
We will relieve you of as much work and care as possible, so your foreman can focus on his job.
No-nonsense approach: no surprises and no high costs for your crane.
Transparent and clear: no surprises and no high costs for your crane. You'll know exactly what your vertical transport will cost upfront.
Rental of modern and reliable cranes
We cherish our extensive collection of cranes consisting of modern, mobile and stationary cranes. Because of this, you are guaranteed a reliable, safe and well-maintained crane on your construction site!
We have been doing everything on our own for over 35 years with our experienced and committed team of professional crane technicians, crane operators, advisors and office workers. Throughout the years we've grown to be a reliable rental company and are proud to call ourselves the market leader in the field of mobile tower cranes on tracks.
"Quality isn't a coincidence, it's a choice."