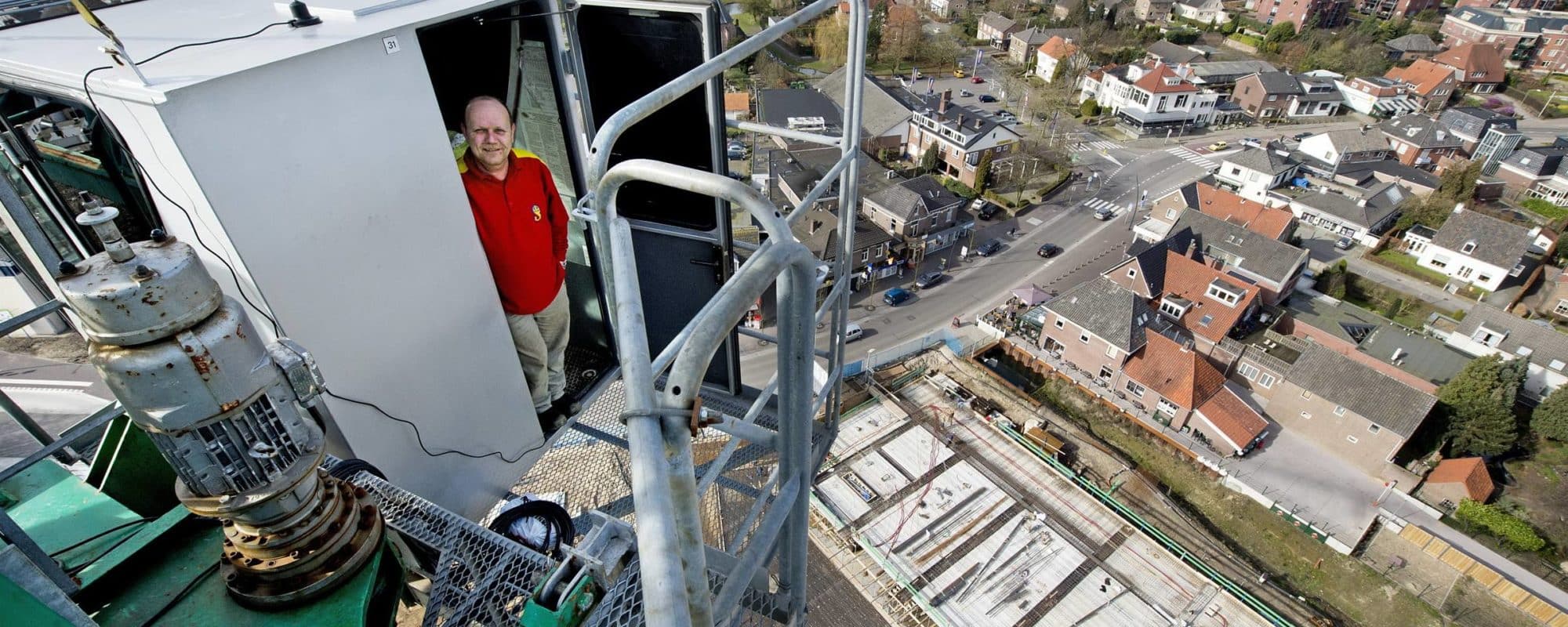 Committed and TCVT certified crane operator for rent
Our experienced, TCVT certified tower crane operators are permanent Teka staff. They operate the mobile tower cranes during the entirety of the construction project. This guarantees a great collaboration between the crane operator and the construction team.
Our operator has a great overview of the site
The operator has a great overview of the site from his cabin. With the remote controls, he can offer a helping hand on the site. Teka offers operators with a lot of experience. They offer great service, great quality and great flexibility.
Crane operator training
We train new and apprentice crane operators on-the-job after they get their TCVT certificate. Under the supervision of an experienced Teka crane operator, they will learn how to work with any type of Teka crane until they can independently work on a project.
The best crane operators, guaranteed…
This way we can guarantee the best training possible, making sure the future crane operators are well trained and are up to the Teka standards.
Are you in need of an experienced crane operator for hauling on your site? Our operators are glad to be of service. For more information, advice or a quote, please call +31-(0)229 21 2642.