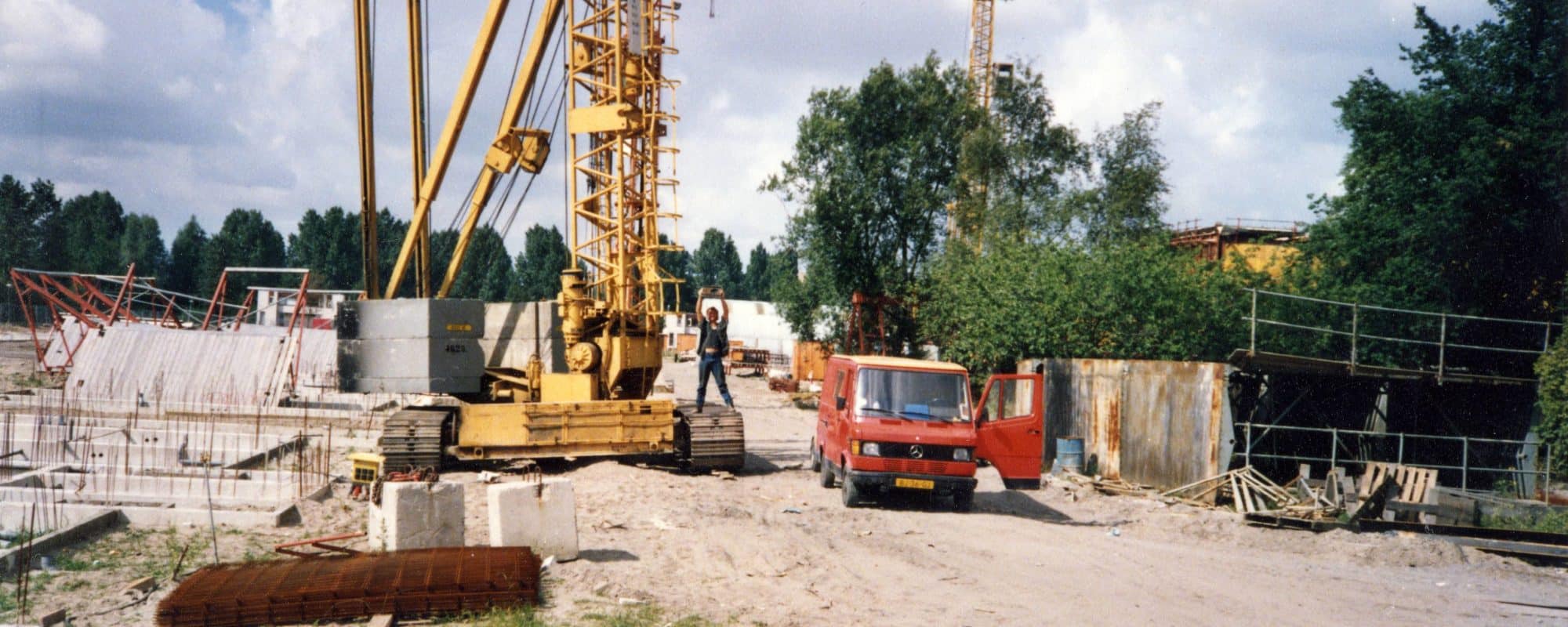 More than 35 years
More than 35 years of experience
Teka Cranes has been renting and selling cranes since March 1st, 1982. One could call us experts in the field of maintaining and revising all types of cranes. Not only do we keep up with the developments in construction, we also set trends by supplying cranes to European construction projects. We are constantly adapting to the needs of contractors and construction workers, while focussing on higher productivity, safety and eco friendliness. Our rental fleet is perfectly in tune with the current needs of the construction business.
The usage of bigger and heavier prefab elements shifts the demand of cranes from smaller cranes to bigger ones. Ones that are able to lift heavy loads. To improve the mobility of these cranes, our mobile cranes are set on tracks without the use of stabilizers. This way, our crane operator can move the crane from his cabin. Our cranes have eco friendly and quiet generators. They can work with a 63 A power connection.
Your full-service crane specialist
Teka Cranes is a family business and a real crane specialist. There is nothing we won't do for our customers and each other. Our people are committed to renting, selling, operating, revising and maintaining mobile cranes, stationary cranes, tower cranes, top tower cranes and city cranes on a daily basis.
We also provide advice and rent out our experienced crane operators. Because of our commitment to cranes and our customers, we know our cranes and the vertical transport branch from top to bottom, from the history of the branch to the up and coming developments.
Our experience, knowledge, expertise and personal attention for our customers guarantee that you will receive quality, as well as a boost to productivity and safety.