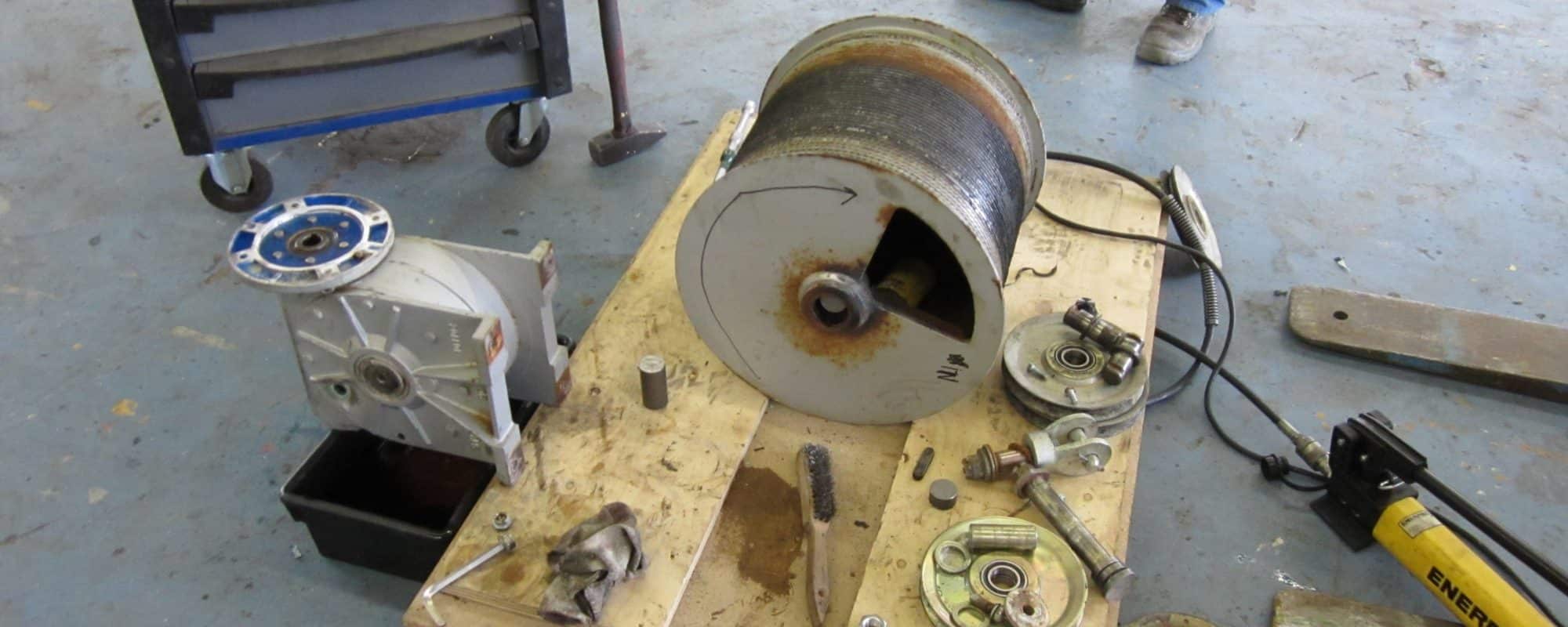 Crane revision for your cranes
We take care of complete crane revisions for our customers. We will remove any traces of oil, grease and other forms of filth from the parts of the crane. These crane parts will then be inspected and the cause of the problems will be analysed. Afterwards, we will disassemble the affected parts.
Revision of crane parts
If possible, we will revise the parts or replace them with new ones. After that, your tower crane, city crane or mobile crane will function as new.
We revise, among others:
Electric installations;
Electric engines;
Hydraulic installations;
Hydraulic pumps and engines;
Gear casings and reductions;
Loading winches;
Generators / diesel engines;
Track chassis;
Wheel mechanisms, chains and crane wheels;
Sprockets, front idlers, adjuster cylinders;
Turntables;
Discs, bearings, cables.
A new coating for your crane
A new coating will make your crane look as good as new. A crane with a fresh coating will also withstand the elements much better. This will prevent wear and tear as well as malfunctions.
Before we coat your crane, our crane mechanics will disassemble the crane, in its entirety or partial. Any traces of grease will be removed from the parts, they will be sanded and even sand blasted if needed. Our specialised painters will then paint the parts with a basic coating of high quality. Finally, the parts will be varnished using the colour of your choice.
After coating the crane, it will be as good as new. You will be able to enjoy a well protected crane for years to come.
Would you like to have your cranes revised so they can last for years to come? We would like to be of service. For more information, advice or a quote, please call +31(0)229 21 2642.